Maximize Your Google Ads ROAS!
Professional PPC Management Services
WE CAN GROW YOUR BUSINESS FASTER!
Get More Quality Leads, Boost Your Sales and Revenue!
At Digital Star Media – your premier PPC management company, we are offering a complete Google Ads PPC package to grow your business faster. From generating leads with compelling ad copy and high-converting landing pages to optimizing your Google Ads campaign for targeted keywords, we leave no stone unturned when creating and managing your PPC campaign.
Add 24/7 monitoring, daily optimization, and state-of-the-art click fraud detection and prevention, and you have a guaranteed approach to generating more quality leads, sales, and profits for your business than ever before.
So, whether you run a dental practice, plastic surgery, law firm, real estate or service business, our professional Google Ads PPC marketing and management services can bring in new clients, raise awareness about your brand, or send your sales soaring!
Let the Experts Manage Your Google Ads Campaign
We go above and beyond for our clients. Our Google Ads PPC management services include the following as part of monthly management:
Dedicated Account Manager
Every client is assigned a dedicated and experienced account manager.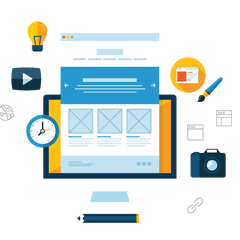 Landing Page Design & Optimization
Creating high-converting landing pages & optimizing them to increase advertising ROI.
No Pushy Long-Term Contracts!
Our PPC contracts run month-to-month and require 30 days notice to cancel.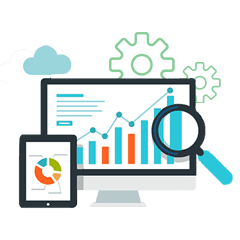 Keywords Optimization & Management
Selection of the top performing keywords and removal of low performing keywords.
Competitive Intelligence Research
We'll keep an eye on your top competitors to stay one step ahead of the competition.
Bid Optimization & Management
Daily bid optimization to ensure maximum ROI for your Google Ads campaign.
Ad Copy Optimization and A/B Testing
Ad copy optimization to continually improve the CTR of your ads.
Campaign Performance Reports
Concise and clear weekly PPC reporting will show how your campaign is performing.
Are You Ready To Grow Your Business with Google?
We are fully committed to our mission of helping you achieve amazing results and incredible return on investment with our premium PPC Management services. Get started today - schedule a free consultation now.
You Deserve The Best!
Hire Digital Star Media for Cutting-Edge PPC Management Services Today!
Successful Google Ads PPC marketing can be extremely involving and complex. In addition, it requires you to have in depth knowledge of digital marketing strategies that will help you choose the right keywords, target the relevant customers and create a high-performing marketing campaign that brings you the results you want.
For maximum effectiveness, you need to hire a certified and experienced Google Ads expert to setup, optimize and manage your PPC advertising campaign. This will free up your time to attend to current clients and run your business more effectively.
We provide professional Google Ads PPC management services to small and mid-size businesses looking to generate more leads and increase their sales and revenue. View our pricing plans here.